Before I presented my Omega, I started playing around with the added colour of geometric shapes and adding color. I love the minimalistic style of my typography, but thought I could add a little bit of interest with some colour. (And I think I was right!) So I found inspiration in my favorite series: Harry Potter!
I'm a bit of a nerd! If you didn't know, I (proudly) have two Harry Potter-related tattoos. So when it dawned on me to pay homage to my favorite series with my work, I wasn't sure why I didn't think of it sooner. They're up for sale now in my Etsy shop. Click through each picture to go directly to my shop! They are $10 each, or buy the whole set for $35.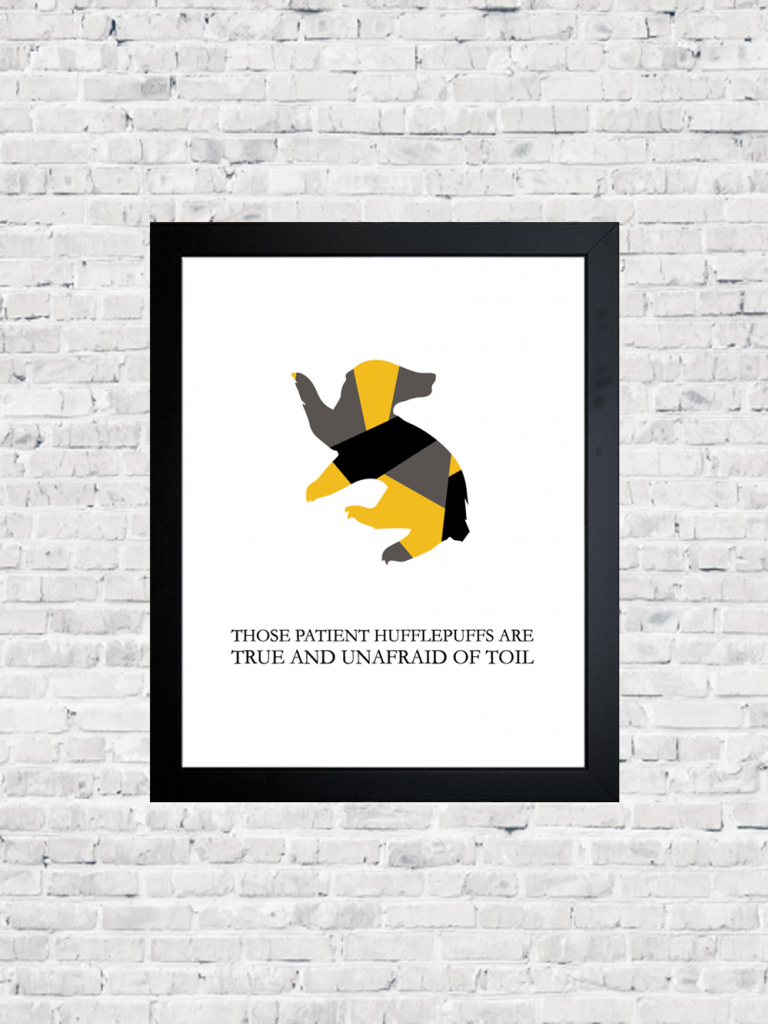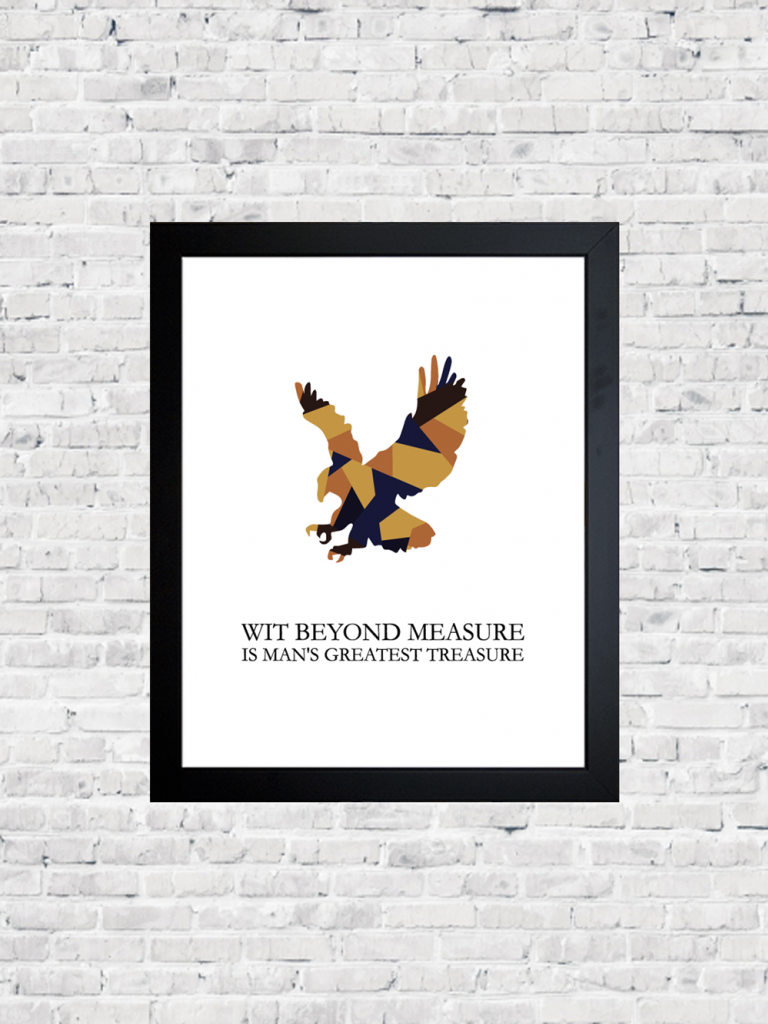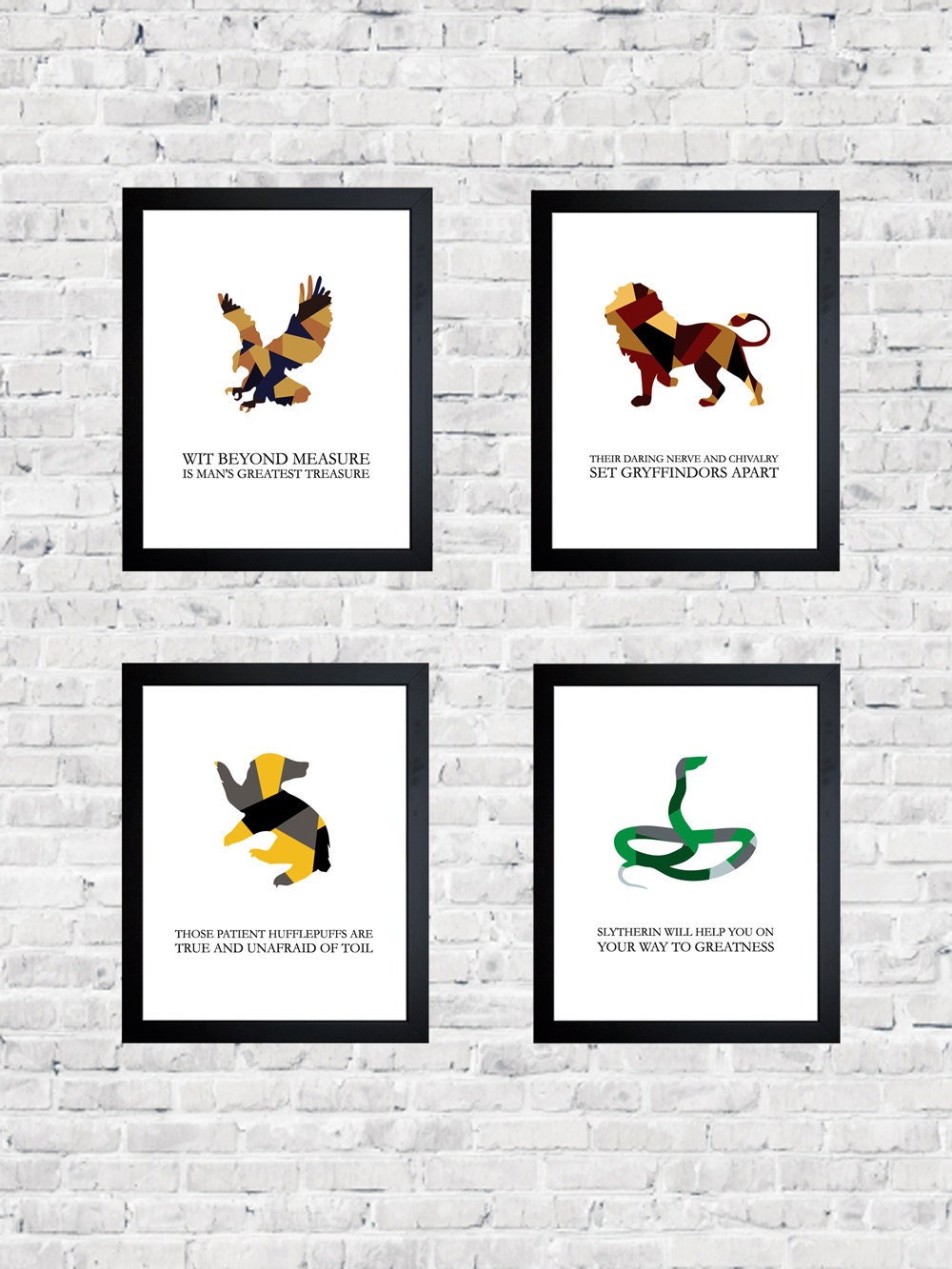 Want to win the entire set, for free?!
I'm going to be giving you the opportunity to do just that. Keep an eye out for the contest in the next few days. Which Hogwarts house is your favorite?