Hey! Thanks for checking out this post! It's a presentation for my senior omega report. It's great to look back and see how this blog has grown in a year!
In the 90's, blogging emerged as a place for the author to share their thoughts, interests, and hobbies. Very recently however, it has completely transformed into a major business opportunity. Blogs are no longer just a place to preserve the personal life of the blogger. They are changing the game of publishing, and are becoming seen as an integral part of a business, where their expertise and knowledge in their industry can be shown.
I picked up the basics of HTML and image design when I was 12. Until college, I had been teaching myself anything I needed to know how through tutorials and YouTube videos. Over a year ago I just so happened to start this blog. At that point in time, I had no real plans for it. I had no idea what it would become, or what it was truly capable of. A year later, I've learned that this it happens to be one of the most valuable tools I've created. Not only is it a blog, but it also works as a portfolio, a resume, a networking tool, and an incredibly valuable advertisement for my virtual design shop:
Dreams by Design
.
This is the first layout design I had ever created for this blog. It took me a few days to design all the pieces I needed, and a few more days to code them all into the places they needed to go.
At first, I wasn't writing about anything in particular. But slowly, I started sharing examples of my minimalistic typography designs and was receiving positive feedback from other design blogs. I would share my feedback on other blogs, and I found they would later leave feedback on my blog. I was searching for other work that inspired me, and people would tell me that the work I was doing was inspiring them. And suddenly, I saw that I was networking. I realized that blogging is a community, and if you are willing to put yourself out there, people will eventually notice.
Soon after, I decided to post a couple of basic designs up in my Etsy shop. For those not familiar with Etsy, it's an online marketplace for buying and selling handmade goods, vintage items, and crafting supplies. I didn't post anything with the intention of becoming an Etsy sensation overnight. But when I made my first sale and had my first seller check of $13.33, I remember thinking that someone, somewhere had one of my designs displayed. And it inspired me to go further with my shop.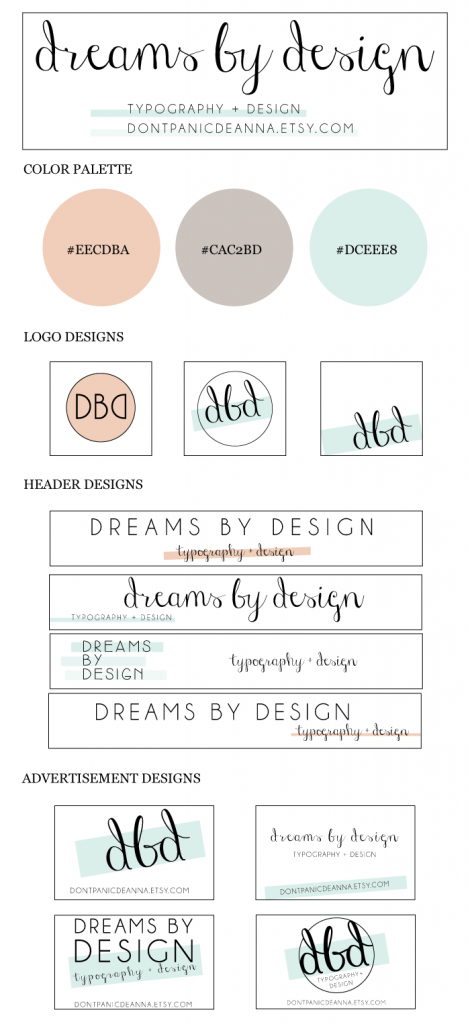 Once my shop had been completely rebranded, I took some time to research other shops in a similar market to see what kind of products they were offering, and at what price points. Additionally, I had developed a survey in order to learn more about consumer buying habits, an appropriate price point for my product, and to try and gain a consumer's perspective on my shop.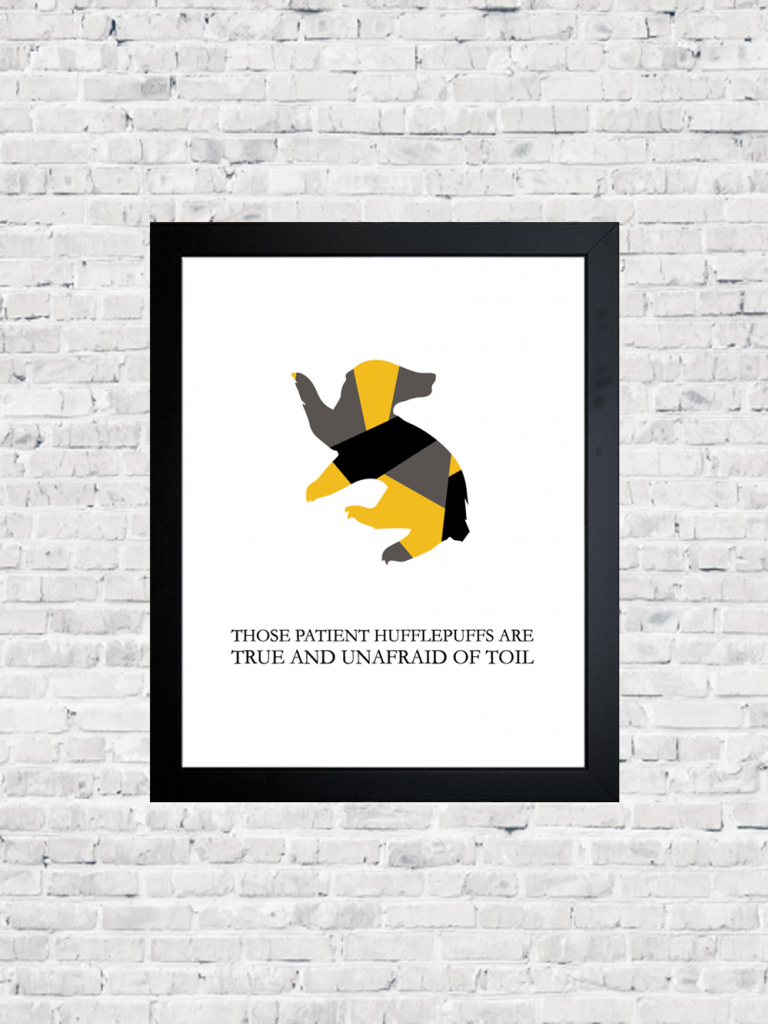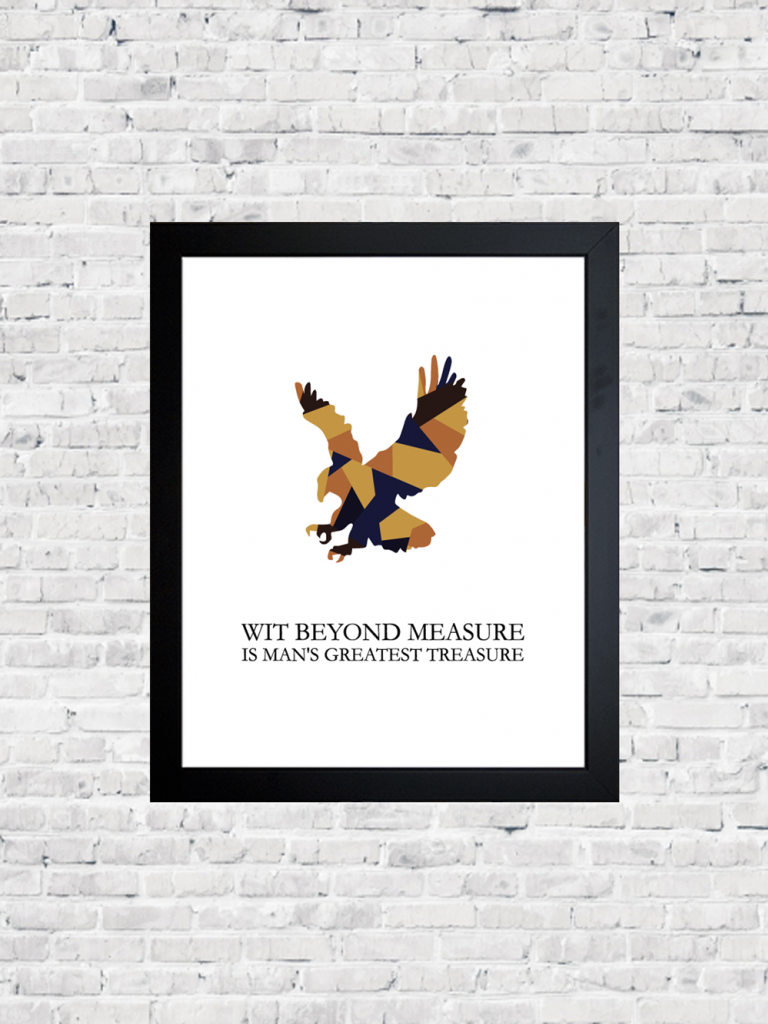 All the contacts I had made since I had started blogging have been beneficial since I've started paid advertisements for Dreams by Design. My biggest form of advertisement is through this blog, where I share my work, as well as design and marketing tips. I also advertise through Facebook pages, Pinterest, and Instagram posts. Right now, I'm only sharing through my personal social media accounts, though in the future I expect to have a profiles exclusively for Dreams by Design.
Currently, my product line is small. I have about 20 different designs for sale in my shop at any time. They are printed on an 8.5 x 11 piece of premium matte paper, and shipped out in a rigid photo mailer within 4 business days. The price point on this is $10, with a $3 shipping charge which covers the cost of shipping materials.
I took an interest in redesigning my blog at the beginning of the semester. After a year, I decided it was time for a fresh look. With graduation approaching, I knew having this blog and my shop as an extra source of income wouldn't hurt either. When I did a mock up for the redesign, I wanted to go for one bright color and balance it off with a grey. I picked green as my color, and made it a little more interesting by lowering the opacity, giving it a watercolor effect.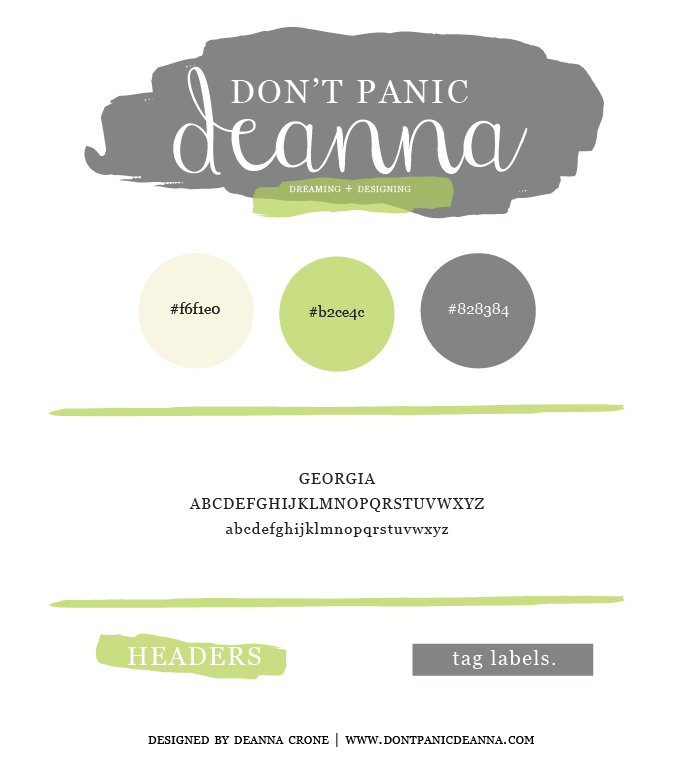 This time, I was a little more ambitious when designing and installing my new layout. I think I had started it and had it completely installed in a window of 24 hours. Granted, that required me staying up until 3 a.m. one morning; but I was really invested in the project, so it was well worth the sleepless night.
I enjoyed the process so much, that I figured in addition to selling prints in my Etsy shop, I could also offer design packages to other bloggers. I've created a comprehensive design package, that will set any blogger up for success. Additionally, I've offered add-ons that aren't necessarily crucial to have, but will make the blogger's overall branding more successful and streamlined.
I would love to have the opportunity to do this full-time, and that is certainly something that I'm working towards. I'm currently looking into ways to expand the product in my Etsy shop. In the near future, I'd love to offer framed prints and greeting cards. Digital design has been a part of my life for the past 10 years, and I am running towards the day I can finally quit my job in retail. Until then, I'll continue using my blog and my Etsy shop to build my personal brand, and bettering my skills as a designer and business owner.