It was finally
the weekend I've been (im)patiently waiting for all semester
! Saturday I had the amazing opportunity to attend the first annual
Boston Calling Music Festival
! Despite the Memorial Day weather being rather unseasonable - in the 30's and freezing rain! - I managed to have a great day. I thought to myself, "self, you spent a good chunk of money on this ticket... and self, you need to seize this opportunity and enjoy every last minute of it." So I did just that. (I'm just thankful I dressed for the weather versus for fashion... none of the girls in shorts and flip flops looked to be enjoying themselves.)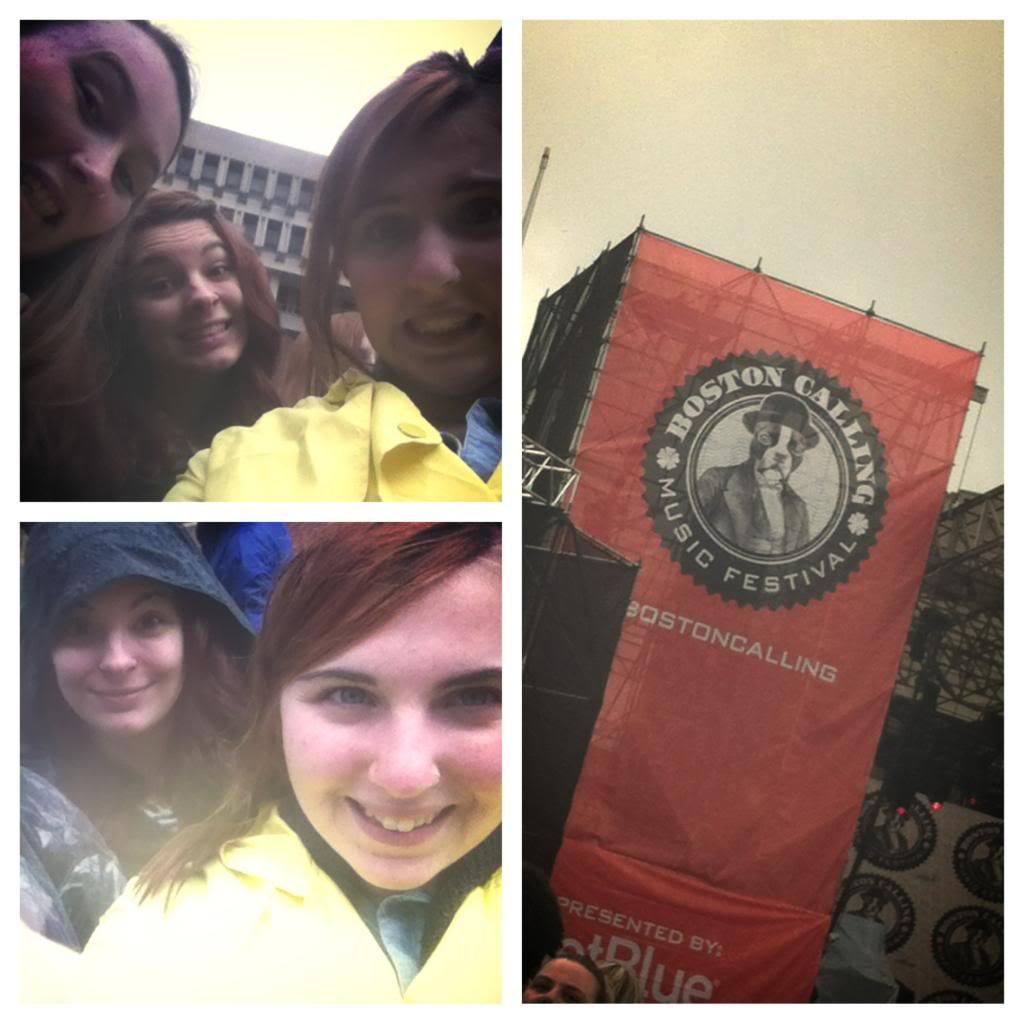 We got there right on time and caught Bad Rabbits with the opening set. Time went by quickly with two different stages, so you weren't standing around waiting for bands all day. The shows were more or less seamless. We caught the end of St. Lucia and decided to stay at the City Hall Stage until MS MR came on. Even from across the venue, we could hear Cults decently while they performed. We left halfway through MS MR to get a good spot for Matt & Kim. Joke was on us, because by the time we got there, there were no good spots for Matt & Kim. We decided to settle for the next best thing - to find a dance party. Which, was also wildly unsuccessful. Eventually, we resorted to making our own dance party to the major dislike of those around us. But like... it's Matt & Kim. How can you not dance?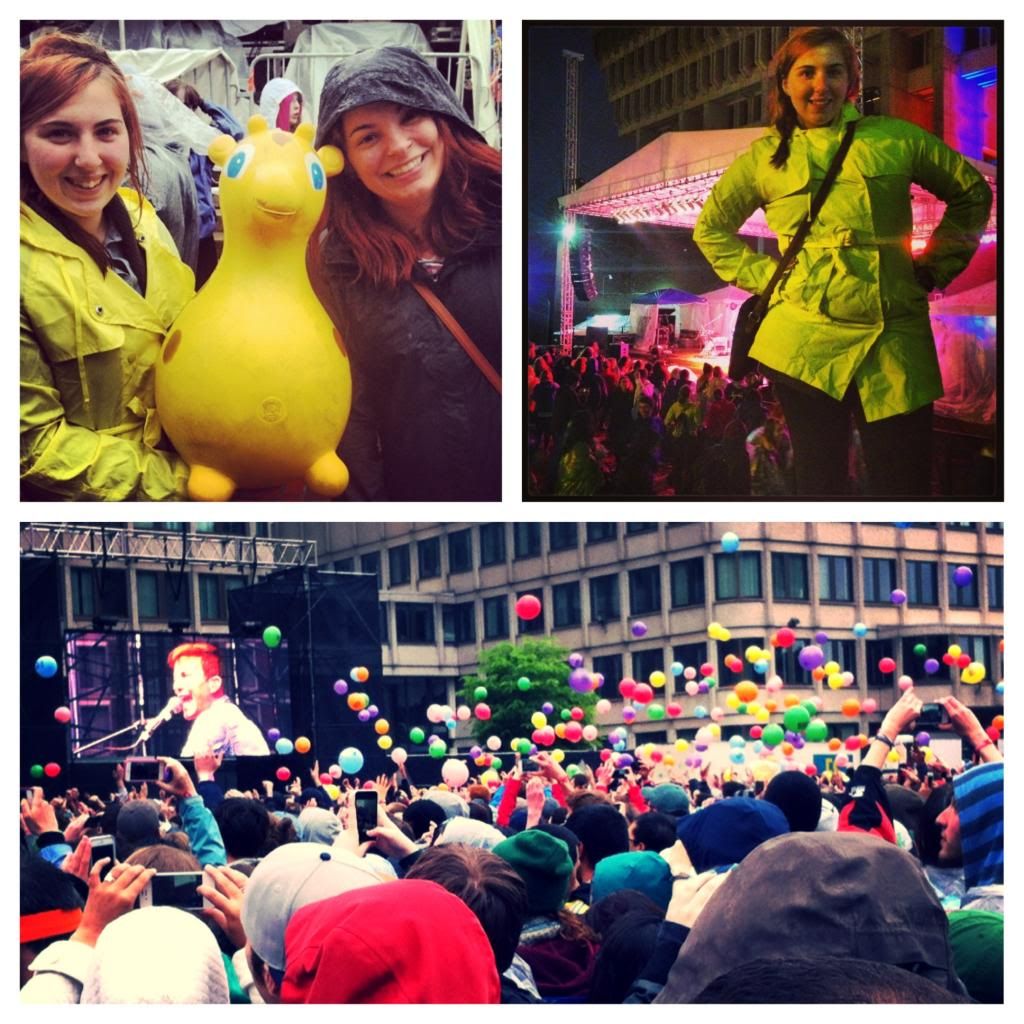 After Matt & Kim sadly ended, we decided to take a food break! We heard some of Portugal. The Man's set, and then got back to the main stage just in time for The Shins. Now I love The Shins... but I wasn't too impressed by their live set. I think a lot of it may have to do with the fact that their songs were lulling me... and after standing in the cold rain for 5 hours, I needed something to amp me up. Thankfully, immediately after we got to catch Marina and the Diamonds set! It was super, super packed. I don't think the venue was anticipating having such a big turnout for Marina or else they probably would have reconsidered putting her on the main stage. Marina was amazing. She is such a diva! And say what you want, but I think she's such a positive role model. Let's hope she stays that way!
At this point I thought I was going to die of exhaustion, so I was thankful that we had agreed to leave early at 9:30. I got to hear all the fun. songs that I wanted to hear, so I wasn't all that disappointed to leave in the middle of their set.
Overall, I had a great experience - and I think the festival ran so, so smoothly considering it was the first year and the weather was nothing like anticipated. It went so well, apparently, that a fall Boston Calling lineup has already been announced! (Un)luckily? It is the day after a Fall Out Boy show I was already considering flying home for. Why Fall Out Boy and Boston Calling continue to be so close to each other, I have no idea. But it's starting to feel like a really good sign.
I can't wait to tell you guys all about the Fall Out Boy show I got to see last night! Be forewarned - it will likely be sappy and overemotional and you may find that you're asking yourself if I'm 21 or 15.
Check out the schedule for the fall Boston Calling! What do you think? Did you do anything fun this weekend? Keep me posted!